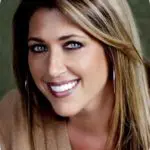 Liz Becker is President & Co-founder of the National Association of Divorce Professionals and Senior Trainer of the Certified Divorce Specialist (CDS™) Program. Liz is also a Licensed NLP Master Practitioner, Communications Skills Coach & Trainer, and has almost two decades of experience in working with both divorcing clients and the professionals who serve them. Having worked in the divorce industry for many years, she has a keen sense for detecting specific issues that create obstacles for all parties involved in the process. Whether she was conducting NLP certification trainings, teaching co-parenting workshops, coaching divorcing clients, or speaking at conferences, Liz has always found great reward in educating people on how to communicate more effectively and achieve positive change in their lives, both personally and professionally. Her passion and commitment to improving the way families experience divorce is unwavering and will always remain a priority to her. 
Assistant Trainers will include Legal, Financial & Real Estate Professionals.
Mary Zogg is a family law attorney with more than fifteen years experience in assisting her clients deal with all legal problems that might arise from the family relationships of spouses, as well as, parents and children. She enjoys most unraveling the complexities of high conflict cases in which she has to think outside of the box to create effective resolutions, while protecting the rights and interests of the individuals or family members she is representing. Devoted exclusively to dealing with family and marital law issues, Mary strives to assist her clientele in reaching resolutions through amicable means, while maintaining strong litigation acumen for those situations where court intervention becomes essential.
Jason Tuchman is a family law attorney and litigator and a member of Kelly, Kelly, Marotta & Tuchman, LLC in Bergen County, New Jersey. He graduated from Tufts University and from the University of Miami School of Law. He is a Certified by the Supreme Court of New Jersey as a Matrimonial Law Attorney. He is a court-accredited family part mediator and qualified mentor and is frequently appointed by the courts to resolve financial, economic, and parenting issues in connection with divorce and post-divorce matters. He is also a collaborative trained attorney. Jason is a former law clerk for the Honorable Michael K. Diamond, Presiding Judge fo the Family Part in Passaic County, New Jersey. He is currently the Chair of the New Jersey District XI Fee Arbitration Committee, which is responsible for resolving fee disputes between clients and attorneys. He is also Secretary of the Passaic County Bar Association.

Avani Ramnani, CFP®, CDFA®
Avani is the Director of Financial Planning and Wealth Management at Francis Financial in New York City. Avani works hard to create lasting relationships with each client, enabling them to feel a sense of comfort and ease with their finances. She is an avid educator and makes sure her clients understand their portfolios thoroughly, as well as the risks to their investments, and the life choices which impact their long-term financial picture. Avani is an expert in investment management, retirement planning, cash flow, tax management, insurance, real estate and estate planning.
Marianela Collado, CPA, CFP®
Marianela Collado is a Senior Financial Advisor and co-owner at Tobias Financial Advisors. She has over fifteen years experience in the tax and financial planning arena. Marianela received a B.S. accounting from Hunter College in New York City in 2000. She has been quoted in various financial and non-financial media outlets and has also been featured in articles related to tax and financial planning. She has been published in the Journal of Accountancy on the topic of retirement and tax planning. In 2019 Marianela was named an honoree for the Hispanic Women of Distinction. In 2018, she was a nominee doe the Florida Institute of CPA's Women to Watch award. In 2017, she Marianela received the American Institute of CPA's Standing Ovation Award.

Ivy Menchel, CDFA®, CFP®, CBEC®
Ivy Menchel is the President and Founder of Family Wealth Planning Partners. Based in NYC, Ivy focuses her practice on helping divorcing clients, along with their attorneys and mediators, make sound financial decisions as they transition into the next phase of their lives. In addition to her work as a CDFA, she is also a Certified Financial Planner (CFP®) and Certified Business Exit Consultant (CBEC®) with over 25 years experience in financial industries. Ivy is on the Board of Directors of the Association of Divorce Financial Planners and the Director of a New York City National Association of Divorce Professionals (NADP) chapter. She has been a guest speaker on television and radio talk shows, presenter at many workshops and regularly contributes to several publications.
Julie Avelino is a full-time Realtor who has been selling real estate in Connecticut since 2005. She obtained her Brokers License in March of 2018 to continue her education and lay the foundation for desire to teach and mentor other agents. In Spring of 2020, she became an instructor with the Valley Board of Realtors working with other agents to deliver the principles and practices licensing course. After her own divorce in 2014, Julie began to focus her real estate business around clients who are seeing a transformative real estate experience either due to divorce, life change, or empty nest. The result has been a business grown year over year with a loyal, and at times challenging , client roster that has brought a lot more meaning to her business.
Raquel is an entrepreneur and seasoned real estate professional with nearly 20 years of real estate and corporate banking experience. She is a proud alumnae of Carrollton School of the Sacred Heart and Florida International University, from where she obtained a Business Management & Entrepreneurial degree. In 2004, she founded her first company Investment EWork, Inc, a private, real estate service and investment firm. A few years later she joined the banking industry and spent seven years working as a corporate banker managing the Special Assets Division of two banks. She rejoined the real estate industry in 2013. Her unique experience sets her apart amongst her peers, as she actively consults with all of her past, present and future clients on all matters real estate.. Although she works with a variety of customers at all stages of their lives, she specializes in providing service to those enduring hardships, as well as divorcing couples.